Injury Management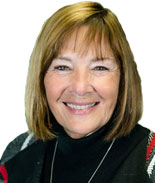 Teresa Long, CWCA
Injury Management Coordinator
Teresa's experience includes 14 years as Workers' Compensation Claims Manager for Walt Disney World and most recently Vice President of Risk Management for Sarasota, FL-based Unisource Administrators, Inc., managing general agent and third-party administrator, where she was responsible for client services for all professional employee organizations, large deductible and self-insured clients and product development. She was also vice president of Sarasota International Risk & Insurance Services (SIRIS, a third-party claim administrator for self-insured and large deductible clients), a subsidiary of RISCORP, a Florida domiciled insurance company.
Teresa was also instrumental in the founding of the Association of Workers' Compensations Claims Professionals (WCCP) and a Board Member and regular speaker for the Florida Workers' Compensation Institute for over 20 years.

---
DISCOVER SEVEN SECRETS THAT COST YOU PLENTY
Overcharges are rampant in workers' compensation. Find out why!